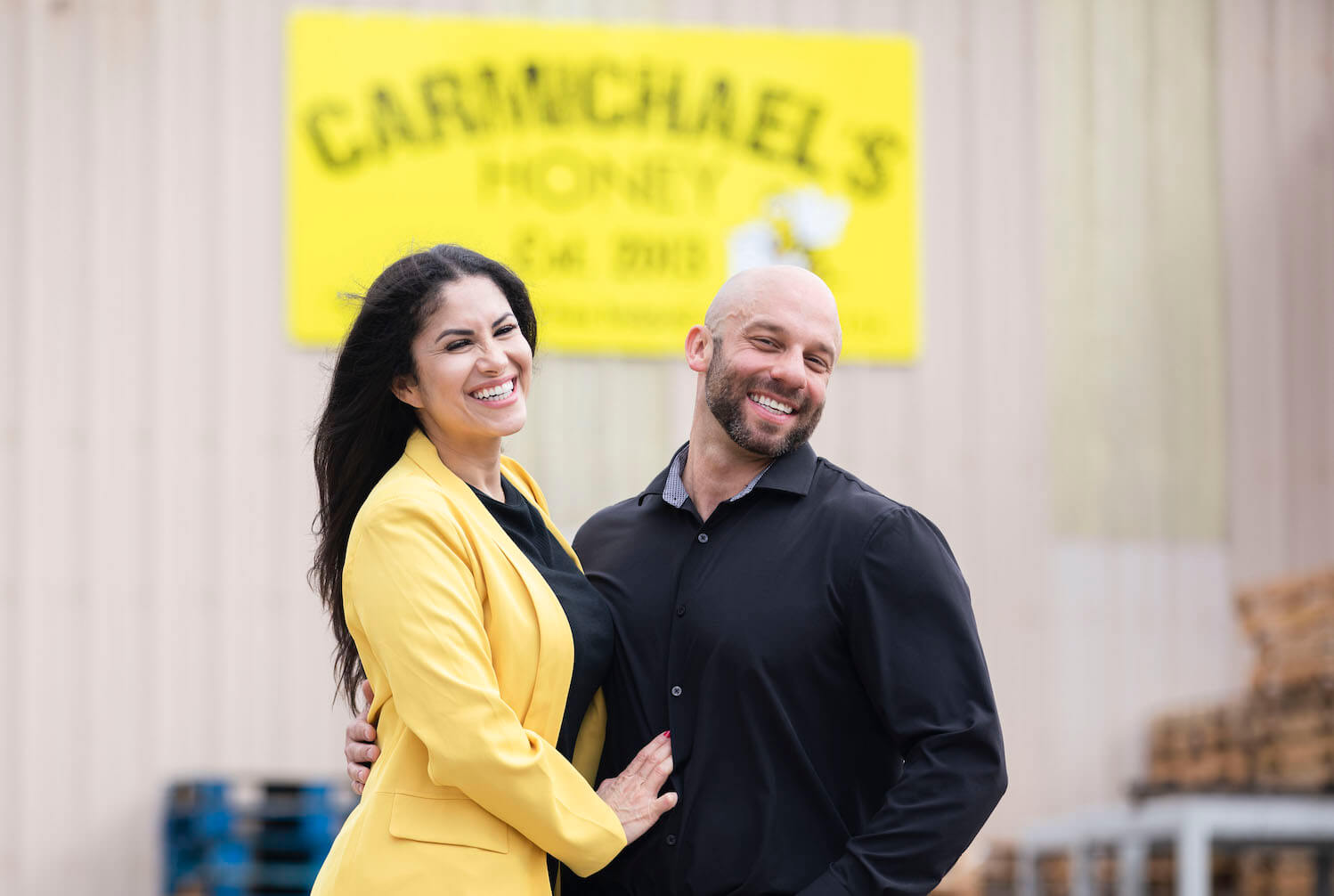 Hi, my name is Nathan Carmichael, alongside my wife, Marcela Carmichael, we own and operate Carmichael's Honey LLC! We began the company in July, 2013 in response to an overwhelming need and demand for local raw and unfiltered honey. Although the company is fairly new, the craft of Beekeeping has been in the Carmichael family for three generations, starting with my grandfather in the early to mid 1900's. Grandpa Oliver only kept about twenty hives, but he knew enough about bees to pass the craft on.

I was born in 1986 during my dad's transition into commercial beekeeping. By the time I was five years old dad bought me a small bee suit and began to carry me into bee yard locations, teaching me a trade that would forever change my life. When I was eight years old, I bought my first beehive from my dad. I remember bottling the honey with our little hand filler and selling it to neighbors, church members and family friends. I kept my own hives on and off throughout childhood, and even into my college years.

In 2013, with 50 hives of my own, I started Carmichael's Honey, LLC. My goal was to bottle the honey and sell it to retailers.  My dream was to bring the pure unadulterated product straight from the hive directly to the consumer for purchase - one pound at a time.

Our first year in business was slow. I drove from store to store delivering honey to various independent grocers in our local region. By the grace of God, in our second year we began to garner the attention of larger retailers in our area. We quickly rose to the occasion to meet the demand with excellent service and quality. Carmichael's Honey now provides raw and unfiltered honey to consumers by servicing over 2,000 retail stores in ten different states, including but not limited to some of the largest retailers and distribution networks in the world.